Hmmm, I don't have any problem if you guys want this to be private for members. Although currently all the data is publicly available, over time we will customize and add to it, making it our own. Maybe it could be some small incentive to join
On the flip side, public is ok too, they are public roads after all.
Hey Trevor, I imported the .kmz into my map but I'm still puzzled. If I just click on your link, it takes me to docs.google.com and I have a nice view of the map, all points included.
When I go to "My Maps" in maps to make edits, however, I still get the multi-page issue where only certain areas are displayed at once, controlled in the lower left by ever-changing page numbers: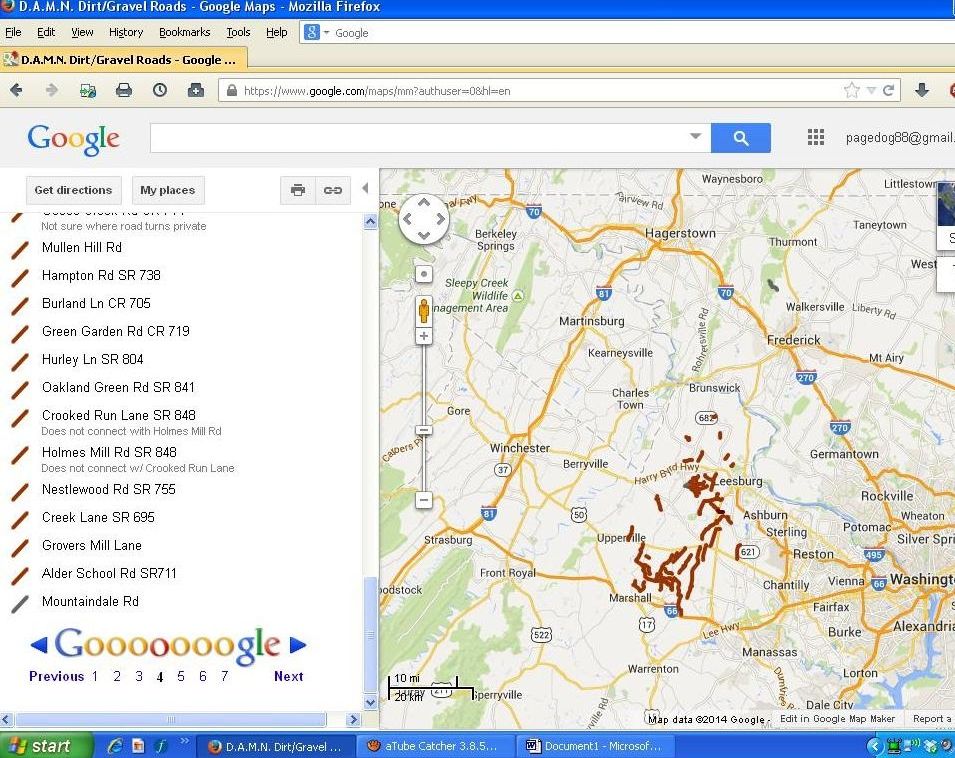 As you can see, this editing seems to take place at google.com/maps/etc... I know how to edit from here, add roads/comments/etc, but should I be doing it in docs somehow?
Not sure if that makes sense, maybe its irrelevant anyway, since for proper route planning and displaying the route with the dirt road layer while actually on the bike I won't be using google maps anyway...