Hi everyone, I'm a new member from Middletown MD. I ride a 1979 xt500 and a 2003 Ural. I look forward to going on rides with some new people and sharing knowledge about local roads and adventures.
Since everyone likes photos, here are a few: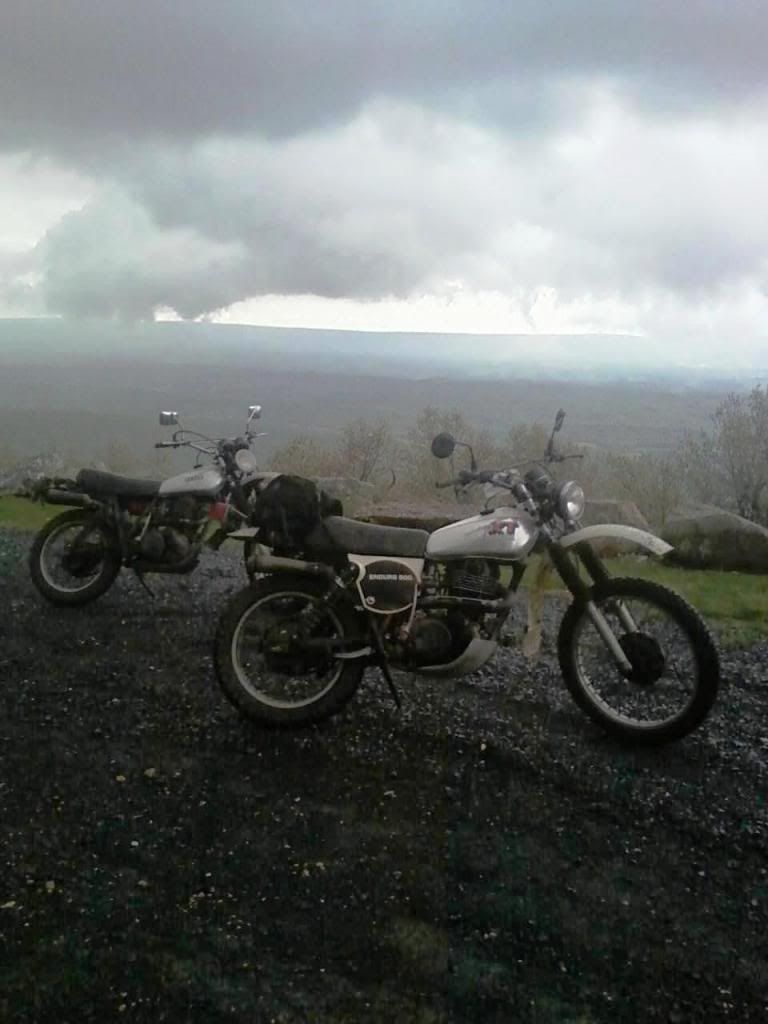 This was from a recent ride my Dad and I went on near Cacapon WV. Thats my 1979 xt500 and his 1978 xt500.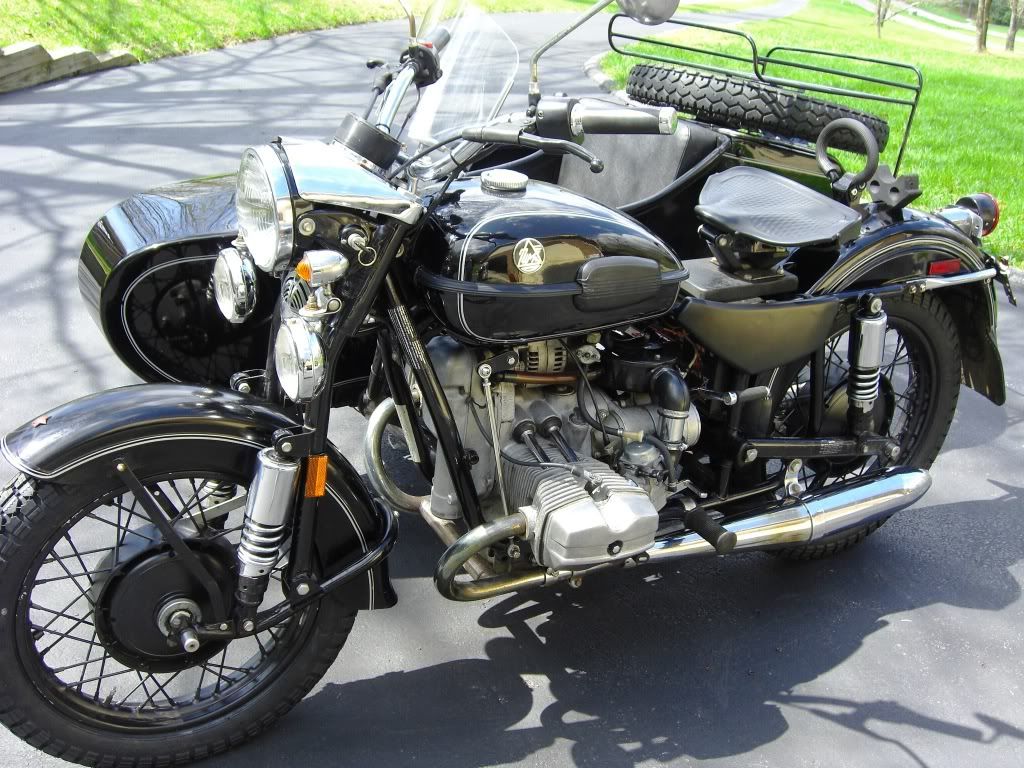 This is mt 2003 Ural tourist. I'm not sure it has ever again been this clean. Its 'only' 1 wheel drive, but it can still handle some pretty rough terrain and is a blast in the snow.
This photo was taken last winter in the Frederick watershed: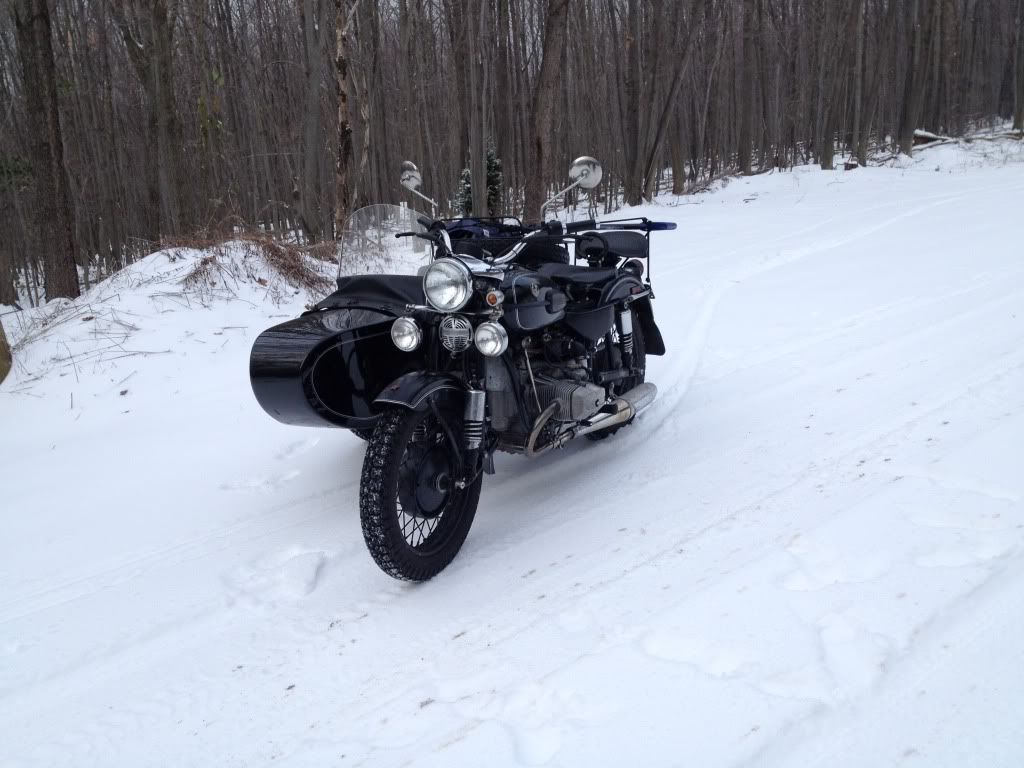 Yes, that is a snow shovel strapped to the luggage rack. I never had to use it though...